Mississippi DUI Laws: Consequences of a First Offense DUI
By: Lance Mixon, DUI lawyer near me in the Tri-County area near Jackson Mississippi and Drunk Driving Book Co-Author discusses DUI consequences on a 1st offense DUI

What happens if you are arrested for DUI in MS? Driving under the influence has been a crime in America for over 100 years since automobiles became the primary type of human transportation. Well over 90% of all Mississippi DUI charges are a misdemeanor DUI.
If arrested for drunk driving, legal issues (like sitting in the county jail) can arise that are far more worrisome than performing community service hours. This page will help you determine how to proceed on a DUI misdemeanor in Mississippi.
What happens for your first DUI offense? Your driver's license is at risk, for starters since conviction causes license suspension. Plus, if you refused the post-arrest implied consent test of your blood alcohol concentration at the time of your arrest, your license will be suspended in an administrative proceeding under the Mississippi implied consent statute.
What is a DUI? The crime of driving intoxicated or being impaired by drugs in the Magnolia State is broadly defined. The Mississippi DUI law comprehensively prohibits being under the influence of an intoxicating liquor, drug, or other substance or chemical (e.g., paint fumes) which has impaired your ability to operate a motor vehicle.
"The DUI Punishment I fear most is Jail Time for DUI." A DUI sentence must comply with Mississippi laws on DUI. All states' DUI-DWI laws work the same way. These statutes control DUI fines, when a case becomes a felony DUI, maximum probation and what happens with a high blood test or breath alcohol reading. If facing a first DWI offense in neighboring Louisiana, ten days is the minimum jail time.
Although 180 days is the first DUI offense maximum of a first-time offense, this almost never occurs. In most of our negotiated cases on a DWI charge, no additional jail is ordered after a DUI-DWI conviction.
DUI in Mississippi: 1st DUI Offense Consequences and Penalties, if Convicted
This article about DUI charges, first offense, will address a first DUI conviction in Mississippi. Most accused citizens want to know "what happens when you get a DUI?"
I will discuss that penalties for your first DUI conviction include loss of driving privileges. After reviewing Mississippi DUI penalties, including potential DUI jail time, even first time DUI offenders can see the necessity of hiring a DUI defense attorney with top lawyer ratings.
Other Consequences of Drunk Driving. The criminal aspects of a DUI arrest, including installing an ignition interlock device, can be higher than fines and court costs. If an accident happened when you received your DUI ticket, possible personal injury claims can pose a huge financial risk. For serious injury or death, the DUI first offense jail time can be for a felony.
Some unexpected Penalties for First DUI. The first DUI offense can cause a permanent criminal record for intoxicated driving. This can affect job choices, the ability to travel to some foreign countries, like Canada, limitations on the ability to rent cars from most rental car companies and a laundry list of other loss of entitlement issues.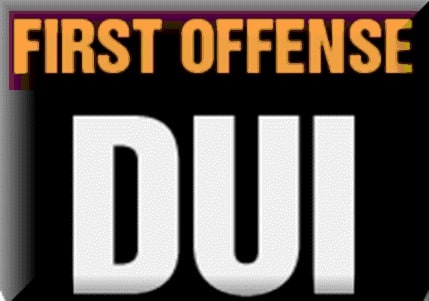 At the bottom of this page you can find additional links that answer many questions. The topics include the overall cost of a DUI over the next ten years, the availability of a restricted license if convicted of a DUI, how to beat a DUI, and avoiding sobriety checkpoints.
Every month, tens of thousands of accused citizens arrested for impaired driving defendants search Google with questions like, "should I get a lawyer for my first DUI?" or "do I need a lawyer for my first DUI?" The answer is YES, for 95% of all Americans, and even with a 1st offense DUI. Read more positive DUI stories and reasons set forth in this Web page and the related links.

Six Penalties for a DUI First Offense expect the following DUI-DWI impacts on your pocketbook and your future:
Fines and Jail. Either being fined $250 to $1,000 or being sentenced to jail time of up to 48 hours, or MS laws permit a judge to substitute attendance at a victim impact panel for the hours in jail.
DUI education course. All convicted drivers (to assure that no substance abuse is afoot) will have mandatory attendance and completion of the MASEP (Mississippi Alcohol Safety Education Program). Not doing this alcohol and drug screening will prevent ever being reinstated to drive, so do not try to avoid it.
DUI License Suspension. Also, mandatory Driver's License suspension of up to one year on a first offense DWI-DUI (this can be dropped to a 90 days suspension with completion of MASEP). Note that a second DUI offense ramps up potential punishment severely.
CMV drivers suspended from driving a commercial vehicle for Full Year. Commercial driving privileges shall be suspended at the minimum one year, or at the maximum, three years in Mississippi, on a DUI 1st offense.
The Benefit of Not Refusing the Implied Consent Test: Upon a first offense conviction, if the post-arrest chemical test was not refused by the arrested driver, the judge may reduce the time of license suspension period to a minimum of 30 days. This is done under conditions known as causing a "hardship" on the offender, such as transporting children or getting to and from work. To receive this special benefit, the MASEP course must first be completed.
Zero Tolerance for Minors: The MCA, under Section 63-11-30, subsection (3), calls for zero tolerance for drivers under age 21. The zero-tolerance law for those under age 21 will apply to those motorists with a BAC level ((blood alcohol concentration) of 0.02% grams or more, but when their alcohol concentration is lower than 0.08% grams percent. As noted below, a BAC of 0.08% or higher is governed by subsection (2) of MCA Section 63-11-30 penalties.
This can be from any adult (age 21 or over) operator (not behind the wheel of a CMV (commercial motor vehicle) being over the legal limit of 0.08% of alcohol. This can be captured by a post-arrest forensic test of breath, or found by blood extraction showing alcohol, impairing chemicals, or drugs within the blood for persons arrested.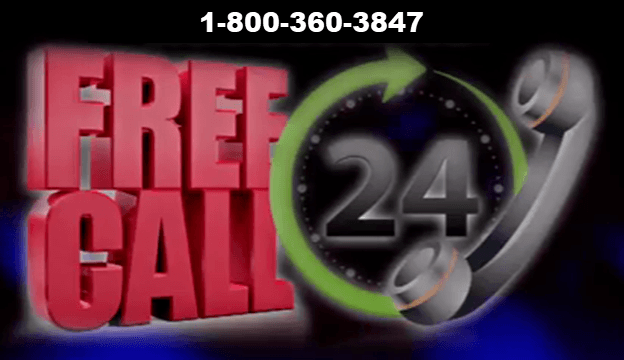 Your First FREE Step to Beating a DUI: Get your FREE Case Assessment with Top DUI Attorneys
Whether it is for a loved one or for you, hiring the best DUI lawyer in Jackson MS when this nightmare occurs is the first step. For a FREE consultation to discuss any aspect of your DUI case (i.e., field sobriety tests, breath testing errors) call today to 800-360-3847.
Our three award-winning Mississippi DUI attorneys, Lance Mixon, Victor Carmody and Kevin Stewart, are standing by to provide a FREE lawyer consultation. What do you have to lose? Our DUI in MS law is found in Mississippi Code Annotated (MCA) Section 63-11-30.
Related links of possible interest
Repeat DUI Offenses: 2nd offense DUI, 3rd DUI within 5 years (felony) Offense, 4th lifetime DUI in MS
If my first offense is charged as a felony DUI in MS what would be the potential punishment for a DUI-DWI first offense?
If arrested outside of Mississippi for a DUI 2nd offense, how to find the best DUI attorney near me in other states?
Local treatment programs for those who feel a need to address possible addiction issues.