Checking Attorney Ratings on DUI Lawyers in MS
Blog posted by Vic Carmody, Award-Winning MS DUI Lawyer | Updated May 5, 2020
Especially with those citizens facing a first offense DUI, most clients are so terrified that they seek information on the best DUI attorney to help them keep from derailing their careers and lives. Various factors and accomplishments separate the best DUI lawyers near me from the others.
Our law firm in the Tri-County area near Jackson MS has 3 top DUI lawyers, who are co-authors on the State's leading legal treatise on Mississippi DUI Laws. In the images and text below, our lawyer ratings are listed for your comparison to any Mississippi DUI attorney at any other law offices.
The writer listed below covers many valid points about the crime of operating a vehicle under the influence of alcohol or drugs. Because Mississippi laws prohibit a Prosecutor in the Magnolia State from reducing a DUI case, don't think that you are going to "sweet talk" your way out of a conviction.
A 2016 article from the popular Huffington Post provides some helpful guidance to this question. In, "How to Find the Best DUI Lawyer by Yourself," writer Victoria Yore advises, among other things:
"Hiring a DUI-DWI attorney with experience affords you multiple benefits. One is having a behind-the-scenes knowledge of the court system. Plus, legal professionals give expert counseling on what to say or to not say at a future traffic stop and in court. Plus, their knowledge of possible plea bargain details can ease stress. Plus, a skilled attorney can navigate difficult situations.
If you decide to represent yourself, you may be confused by the complex legal information and could harm rather than help yourself. Similarly, if you choose a public defender, you are in the hands of someone who may have no real interest in how you fare."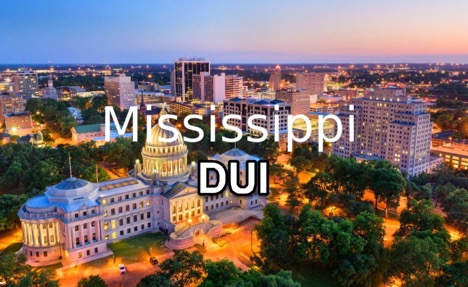 The Best DUI Attorneys Near Me in the State of Mississippi
In nearly 70 years (collectively) of litigation for our DUI attorneys in MS, our criminal defense attorneys have never seen or heard of anyone self-representing against a Mississippi DUI charge and being found "not guilty." Yet, our lawyers have accomplished that for our clients thousands of times.
Unique legal issues surround drunk driving case, such as you being required to undergo chemical testing. This post-arrest, mandated breath alcohol test or blood test is statutorily required under Mississippi implied consent laws.
As Ms. Yore states, the justice system consisting of three (3) primary components: (1) the Prosecution team (the DA and police officers who charged you), (2) the Defense (you and your MS DUI attorney) and (3) the Judge. The legal system is very complex. A skilled, qualified, and experienced DUI defense attorney provides a person charged with a DUI the best opportunity for successful results in the case.
Driving under the influence is a serious crime that can affect a driver license, jail time, being required to install and pay for an ignition interlock, attend classes, pay court costs, required to attend probation meetings, and possible alcohol or drug treatment or therapy. Worst of all, this generates a criminal record for which jobs and personal advancement can be stymied.
Our Lawyers for DUI are the Highest Rated in DUI Defense among Law Officers Near Me
Our law firm leader is Vic Carmody. Vic was previously employed by the Jackson Police Department as a police lieutenant from 1973-1980. This was after his military duty which included duty in Vietnam and being a Green Beret officer.
He knows both sides of driving under the influence (DUI) law in Mississippi, since he wrote the definitive book on MS DUI laws. His two law partners, Kevin Stewart and Lance Mixon, started working for him in law school, and are now co-authors of that book.
He is an original Founding Regent of the National College for DUI Defense, and served as Dean for the year 2001-2002. He currently serves as a Fellow of the NCDD and is active as an instructor during the summer trial college sessions at Harvard Law School.
Vic Carmody is the only attorney in the state who is Board Certified by the National College of DUI Defense. He is also the only attorney in the state who owns the Intoxilyzer® 8000 machine and possesses a DOT permit to operate the Intoxilyzer® 8000.
For more information about your DUI offense, why not call today for your FREE consultation? 1-800-360-3847.
Our lawyers can connect through a virtual video conferencing or phone call. Plus, we are happy to meet, and utilize "social distancing" practices.
Focus on finding the best Mississippi DUI Lawyer for yourself. To look at the criteria to evaluate all candidates, consult the FREE legal guide, "12 Tips for Hiring an Attorney to Handle your DUI Case," watch these videos, and survey the profiles and reviews of Avvo's rated DUI Defense Attorneys in Mississippi.
Credits: Huffington Post, Victoria Yore, article originally published August 3, 2016.