First Offense DUI: Mississippi Drinking and Driving Law

Can you drink and drive in Mississippi? Driving after consuming alcohol in Mississippi puts a person at risk of violating Mississippi DUI laws. Police officers in MS are all trained in the investigation and arrest techniques for drunk driving (i.e., giving a breathalyzer test, field sobriety evaluations)
A DUI meaning for the state of Mississippi DUI laws will be clear once the DUI penalties and consequences of a drunk driving conviction are explained in this article. A common question about "felony or misdemeanor" our law firm is asked, "is a first offense DUI a felony?" is usually NO, but not always.
Statistically speaking, over 80% of all DUI arrests are a first-time offender DUI Mississippi. Yet, Mississippi DUI sentencing guidelines give a sentencing judge little discretion on the minimum range of punishment options that will be imposed. The best DUI lawyers near me can advise you on this variability, at your FREE lawyer consultation.
DUI vs DWI, what is the difference? If you are from another state that uses a different acronym, DUI and DWI are the same motor vehicle crime. Driving while impaired or driving while intoxicated are signified by the "DWI" acronym, with difference states (TX and NC) describing the same crime slightly different manner.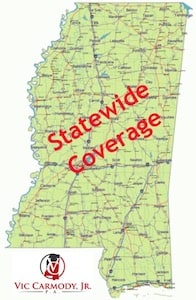 To fully assess the quality of your DUI charge, our Mississippi lawyers will need the police report, breath test report, and any arrest video from body cams or patrol car cameras. This information is crucial to both a first time DUI offense in Mississippi, and for a citizen with a repeat offense.
1st offense DUI in MS. For open container violations, Mississippi drinking laws are among the nation's most tolerant. But MS DUI laws can put a driver is a situation where a Mississippi DUI license suspension could derail a great job. The first DUI offense can cause that defendant to lose the ability to operate company vehicles or rent cars that may be part of his or her employment duties.
Mississippi legal alcohol limit. In Mississippi, three separate "legal limit" numbers should be memorized. For adults not behind the wheel of a commercial motor vehicle (CMV) the limit is 0.08 grams percent. For a small framed female who weighs under 105 pounds, this is less than 2 standard drinks.
If Charged as a Felony: Others Injured or Killed Who Were Involved in the Accident
As tough as a 1st offense DUI Mississippi can be for an adult driver, legal problems are even greater when serious bodily injury occurs, or a death. At this point, even a Mississippi DUI 1st offense client can be prosecuted for the related felonies.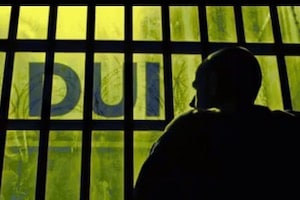 Any DUI offense which causes death of another or which mutilates, disfigures, permanently disables can be upgraded. Or, if (as a result of the collision) the crash destroys the tongue, eye, lip, nose, or any other limb, organ, or member (e.g., finger, ear) of any pedestrian, passenger or driver in another vehicle. The District Attorney can "stack" these victims' cases, seeking 5 to 25 years per victim, and the arresting officer has no part in this charging decision.
A different BAC "threshold" and consequences apply for a minor (drivers under age twenty-one), or for CDL license holder. For CMV operators in a commercial vehicle, the holder of a CDL driving permit is limited to having under 0.04 grams percent. Plus, with either a refusal to be tested or any alcohol "reading" that vehicle is embargoed from leaving the scene, with that driver behind the wheel for 24 hours.
The "zero tolerance law" applies to drivers who are underage (20 or younger). Such a DUI driver is held to a 0.02 grams percent BAC level. Some will ask, "why not absolute zero" for underage motorists?
This is Mississippi's the zero-tolerance law alcohol prohibition, meaning that any measurable of 0.020 or higher constitutes a DUI in Mississippi. This miniscule quantity is used, instead of 0.00, because breath alcohol testing devices have a recognized margin of error of 0.02 grams percent, due to sampling variability.
What Happens With First Offense DUI?
This section covers what happens for your first DUI offense in the Magnolia State. It does not talk about how to get out of a DUI first offense, which is discussed below. When talking about a 1st DUI in Mississippi, reference will also be made to penalties for a 2nd DUI in Mississippi, for comparison purposes.
The DUI fine in MS is possibly the least problematic part of a first DUI in Mississippi. Most clients fear jail for DUI first offense violations and want our lawyers for DUI near me to avoid that punishment.
A first time DUI offense creates the mandatory Mississippi first offense DUI penalties. This means that for any DUI in Mississippi first offense, if convicted, a DUI sentence in MS will necessarily include these things:
A fine for first offense DUI of $250 to $1,000, plus statutorily required state assessments and court costs; or
DUI first offense jail time for up to 48 hours,
or both the fine and first DUI offense jail time.
For a first time DUI in Mississippi, convicted citizens are also required to attend and complete an alcohol safety education program, which is known by the acronym MASEP. These are DUI classes in Mississippi.
A driver license suspension is imposed for 30 to 90 days, depending on whether the driver submitted to the implied consent test or not.
A judge can impose up to 2 years of supervised probation.
Plus, an ignition interlock will be required for 90 days after the suspension period for all driver.
A first offense DUI conviction may last forever, at least for NCIC (National Crime Information Center) record-keeping.
Mississippi DUI sentencing guidelines dramatically "ramp up" on jail time and other second offense DUI misdemeanor Mississippi penalties. Loss of driving privileges, plus jail for 10 days to 6 months are just the starting point. The driver facing a 2nd offense DUI in Mississippi should expect legal fees higher than his or her first offense DUI lawyer cost.
On top of harsher jail sentences, most repeat offenders will find that court-ordered completion of a treatment program will be a sentencing requirement. For aggravating circumstances, like a hit and run charge plus driving intoxicated, expect significantly more punishment. In such cases, at trial, your DUI attorney might beat a DUI, but not the DUI hit and run first offense.
Mississippi drinking driving laws. What are the first offense consequences, if convicted of driving under the influence? For certain, a DUI lawyer helping a client on a DUI first offense Mississippi case has more "case resolution" options and greater latitude than on a 2nd DUI in Mississippi.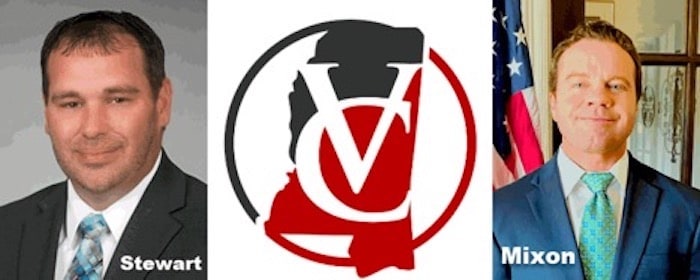 Call Today for a FREE Consultation and to Review Our Attorney Fees
Our three award-winning law partners have a collective 70 years of legal experience defending DUI MS cases. Plus, Senior Partner Victor Carmody is our state's ONLY Board-Certified DUI lawyer Our law office's DUI defense attorneys travel the entire state helping accused citizens. What do you have to lose by taking our FREE lawyer consultation? Dial us now at 601-948-4444.