Are DUI Checkpoints Near Me Legal in Mississippi?
The sight of a DUI checkpoint on the roadway upon which you are traveling can quickly sober up a drinking driver. Roadblocks are not legal is about a dozen states, but Mississippi legislators have made no effort to alter state law in the past 30 years (since Michigan v. Sitz), to curtail the legality of warrantless police roadblock screenings in search of drunk drivers. This article is intended to inform you of your DUI checkpoint rights.

In multiple cases, the appellate courts in Mississippi have upheld various "purposes" for Mississippi checkpoint stops. Hampton v. State, 966 So.2d 863 (Miss. Ct App, 2007); McLendon v. State, 845 So.2d 372 (Miss. Sup. Ct., 2006). Our law firm's Mississippi DUI Laws book, Mississippi DUI: Law and Practice, section 4:7, states it this way: "So long as the roadblock is LEGALLY established and operated under strict, established guidelines that assure no discrimination or profiling has occurred." Plus, Senior Partner Victor Carmody wrote the book on criminal law forms in Mississippi.
Our nation's highest court ruled in 1990 that the Fourth Amendment's protections against warrantless searches and seizures needed an EXCEPTION for drunken drivers. In a split decision, the majority decided that public highway safety and the then-existing high number of DUI-related deaths justified a brief intrusion for checking all drivers for sobriety and use of proper safety equipment and roadblocks set up for these limited purposes. So, you can be detained, but not for long and only for these limited "exceptions."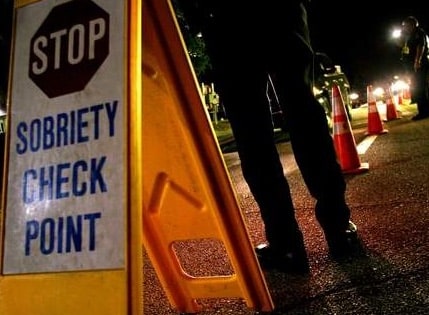 The US Supreme Court has acted to disapprove certain other types of random, mobile checkpoints. In the 2000 case of City of Indianapolis v. Edmond, police in Indiana decided to try to extend the holding in the Michigan Dept. of State Police v.Sitz case to ding the same type of interdiction for drugs. The United States Supreme Court reversed the state court's ruling to scanning drivers for drug usage, which is routinely done in some European countries that lack a 4th Amendment. Later, in Illinois v. Lidster, a 2004 opinion, when police had established a roadblock to try to locate a dangerous felon on the loose, and a DUI driver just happened to be detected, this roadblock stop was legal.
Border Patrol Agents Utilizing Customs and Border Protection Checkpoints Today
In other cases dealing with different facts, immigration checkpoints and border patrol checkpoints (like El Paso Sector) have also been approved to curtail the number of unlawful crossings and entries (e.g., via boat, airline, train, bus or similar ports of entry). So, sobriety checkpoints (not possession of drugs) and curtailing the influx of border crossers constitute exceptions from what would otherwise be a violation of the Fourth amendment.
Will I Encounter DUI Checkpoints Tonight?
Many citizens in 2020 use a roadblock app of one type or other. The Waze app is the most prevalent, but merely reads your chosen highway route (that you programmed in on your cell phone) and tells you when "police reported ahead." This "real time" driver-posted information is highly accurate in telling you that there could be roadblocks near me or just an officer with a traffic pullover of another vehicle.
Even if you take an alternative route to avoid such potential sobriety checkpoints, you may still be stopped, if your exit from entering the roadblocks tonight is "suspicious" of breaks a traffic law. Just follow the 9 Roadblock Tips from our other article on DUI check points.
Arrested for DUI in Mississippi? Hire an Award-Winning Mississippi DUI Lawyer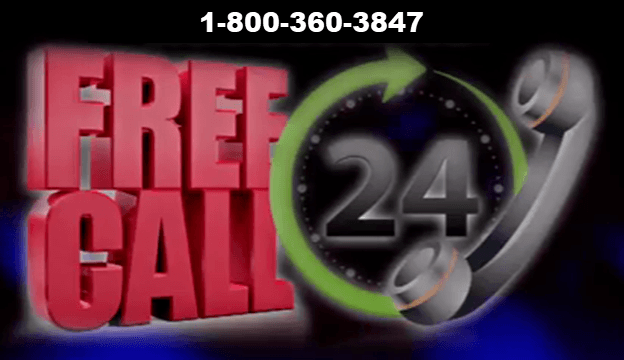 All three partners are not only authors of DUI defense books but have been repeatedly recognized by recognized by Super Lawyers. Our DUI law firm near me gives a FREE consultation on your case. Do not mistakenly believe that you have no options, since a sobriety checkpoint is presumptively unconstitutional until the police prove that all the prerequisites for being legally established and operated are met. Why not call today at 601-948-4444 or toll free at 1-800-360-3847.
Read the 9 Tips for Protecting your Legal Rights at a DUI Checkpoint in Mississippi written by our Attorneys Near Me
Why lose another night's sleep? Call today at 1-800-360-3847, for our law firm near me. Learn about our legal fee payment plans and award-winning concierge service to our clients. Call today for the lawyer consultation and FREE legal advice.