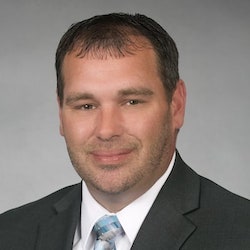 Kevin Stewart
I have come to conclude, most individuals seeking legal representation want to know a little about their attorney before they retain their services. I am a lifelong resident of Mississippi and grew up in the capital city. I received an Associates of Arts degree from Hinds Community College and a Bachelor of Science in Business Administration from the University of Southern Mississippi. After graduation, I attended Mississippi College School of Law and received my Doctor of Jurisprudence.
After graduating law school in 2005, I begin working at Vic Carmody, Jr., P.A. and have had the opportunity to accomplish many of my professional goals. In addition to being qualified to practice in any of the state courts throughout Mississippi, I have been admitted to practice in the United States District Court Northern District of Mississippi and the United States District Court Southern District of Mississippi In 2010, I was also admitted to practice before the United States Supreme Court.
For nearly a decade, I was selected as a Rising Star by Super Lawyers. This honor distinguishes the high performance of no more than 2.5 percent of attorneys in any given state that are either 40 years old or younger or in practice for 10 years or less. In 2014, I was recognized by the Mississippi Business Journal as one of "Mississippi's Leading Attorneys" with a leadership in law award. This recognition is based in part of knowledge of the law, professionalism, character, and successful representation of clients.
Over my career, I have attended countless seminars and conferences throughout the Unites States concerning the representation of individuals charged with criminal offenses. Through this continuing education, I have learned from some of the best attorneys in the country on how to passionately and effectively present my client's case to the judge and jury. After many years of absorbing the knowledge of others, I now on a regular basis have the privilege and opportunity to lecture and present materials to both attorneys and judges at seminars focusing on these same criminal issues.
I have also had the opportunity to co-author some legal publications used by lawyers and judges across the state. Mississippi DUI Law and Practice covers all aspects of DUI litigation from client correspondence and advice to understanding field sobriety testing and the Intoxilyzer 8000. Mississippi Criminal Trial Practice Forms provides forms to assist the practicing attorney with procedural and substantive issues arising during the course of a criminal case in Mississippi.
Based upon my knowledge of the law and the legal system, I have also had the opportunity to broaden my career opportunities. For a number of years, I was an adjunct professor for Hinds Community College where I taught criminal justice classes to the next generation of law enforcement officers, paralegals, and attorneys. Additionally, I serve as the public defender in a number of local municipalities wherein I provide legal services to those individuals who are unable to afford the services of an attorney. Finally, I also serve as city prosecutor which provides a completely different prospective of the legal system.
I look forward to hearing from you and should you desire to ascertain more information about me, please take the time to browse our website, or visit some of the independent websites that rate attorneys based on their performance.
Recommendations
Professional and Sensitive
Dear Mr. Stewart, I wanted to take a moment to express my appreciation to you for your assistance with my daugther's DUI. Of course, as any father, I was both appalled and embarrassed by the incident but then felt helpless considering the distance and my lack of experience in these types of m...
Thank You
Mr. Stewart, your professionalism and sensitivity were very much appreciated, as were your patience in explaining and taking my phone calls at various times and days. I will also add that my daughter felt comfortable in her dealings with you and appreciated both your frankness and kindness.
Worth It
Kevin knows the laws and can help you!! Everyone thought I was screwed, but luckily I had a knowledgeable lawyer!! Thank God!! My DUI was dismissed!! I had even done the "breath" test which made my case a little more difficult to fight!! It's worth it to have an attorney like Kevin!!
Worked Very Hard
Just went to court today and my faith in an attorney has been renewed. Kevin worked very hard for me and got way more than ever dreamed of. God bless him.