Criminal Lawyer in Jackson MS: Felony or Misdemeanor Case

By: Lance Mixon, Criminal Defense Attorney Jackson MS, Legal Book Co-Author, and Law Partner in a Mississippi Law Firm Near Me
Our law firm's three criminal lawyers Jackson MS travel the entire state of Mississippi defending misdemeanor or felony criminal charges. If convicted, a person's life changes forever.
The impact of jail time and having a permanent criminal record and being on probation or parole are the most damaging. The monetary fines in most cases are less of a problem, but in sex cases, being branded as a threat to society for life is a major setback.
As opposed to most other law offices across the Magnolia State, our 3 criminal lawyers in Jackson Mississippi (Madison County) are legal book authors on criminal law topics. Crime lawyers develop their criminal law attorney reputations as trial lawyers in MS by going to court and winning in state and federal courtrooms.
When facing criminal charges, do not limit your search to lawyers in Ocean Springs, Tupelo, or lawyers in Pascagoula Mississippi. If you are determined to get the best lawyer in Mississippi for your case, look statewide for your criminal defense attorney in Mississippi.
When Charged With a Crime, Hire an Expert in Mississippi Criminal Law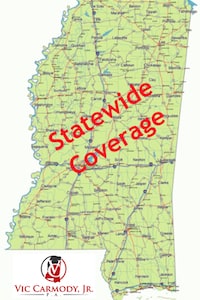 Criminal lawyers in Mississippi differ greatly in their experience levels when it comes to fighting a criminal offense for clients. Our law team spends 90% of our time offering our legal services as criminal defense lawyers, and this is for a combined 70 years of collective representation.
With that concentration on finding excellent solutions for our criminal law clients, our three Mississippi criminal lawyers have all been recognized by Super Lawyers for our skill level in criminal defense. Therefore, our law group is fully prepared to act as your Mississippi criminal defense attorney in any county in Mississippi, including Rankin, Madison, and Hinds counties.
If you are searching for the best criminal defense lawyer in Mississippi, consider our award-winning legal group for your criminal attorney Jackson MS or attorney in Pascagoula MS, or Biloxi MS criminal defense advocate. When you add up the awards, accolades and lawyer ratings, no criminal lawyers in Pascagoula MS, Southaven, Gulfport, Hattiesburg, Oxford, Meridian, or Jackson MS can surpass our collective legal recognitions.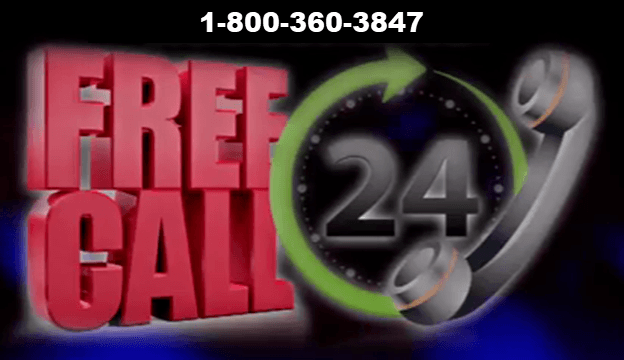 How the State Builds Its Case Against You
Once a police investigation begins, the efforts of law enforcement is to build its case. Even before arrest, questions can be asked to incriminate you, and the police need not Mirandize you until and unless you have been placed in custody.
Miranda rights are only required when an already-arrested person is to be questioned more by the police or district attorney. In motor vehicle crimes like DUI in Mississippi, virtually all evidence is collected at the pullover location. Understand that the police officer who is dealing with you has been taught to "keep you talking."
Common roadside questions include "where are you coming from tonight," or "how many drinks have you had," or even more direct questions. The key here is to remain silent other than providing your NAME and ADDRESS. Nothing else needs to be stated.
A detective or police officer will gather any evidence against you in most cases, such as family violence or traffic crimes. In an online cybercrime criminal case, a murder or aggravated assault, or sex crime case, most of the investigation is done by detectives or assistant district attorneys, to go before a grand jury for an indictment. When you are accused of a crime, the cards are already stacked against you, and anything you say or do can make it worse.
Some of the Types of Criminal Law Cases That Our Legal Team Defends
Domestic Violence defense and handling TRO (temporary restraining orders) or emergency hearings.
Grand Larceny, Petty Larceny and other theft crimes like shoplifting, theft of services, robbery, and armed robbery
Driving under the influence (DUI) misdemeanor charges, felony charges, saving driving privileges (get your license back), and fighting a blood alcohol content numeric result or an alcohol breath test refusal, including for commercial drivers holding a CDL.
Sex crimes, including being accused of making an uninvited sexual touching (battery), exploitation of a minor, sodomy, child pornography, sexual battery, rape, statutory rape, and sexting.
Federal and state white collar crimes, like embezzlement, Medicaid fraud, and insider trading
Cybercrimes such as Internet fraud, theft by deception and identify theft charges
Drug trafficking or drug possession charges, as well as manufacturing drugs or possession of marijuana
Murder, aggravated assault, battery, and other violent felony offenses against persons
Call Today for a FREE Consultation and Learn More About Your Legal Rights
Our legal professionals are led by DUI attorney Jackson MS Vic Carmody, a 40-year criminal justice attorney whose reputation as a DUI attorney in impaired driving cases is nationally known. As a DUI lawyer Jackson MS, he is also widely considered one of the best criminal lawyers in Mississippi.
The building of this knowledge base about inside knowledge of criminal accusations and indictments started after his military career ended when he became a Jackson MS police officer. Working his way up to being a Lieutenant in the Jackson Police Department, he served from 1973 to 1980. This was after his military career which included duty in Vietnam and being a Green Beret officer.
Both Mr. Caromody's other two partners began working in criminal law while law students. Hired by Vic Carmody, the training for Kevin Stewart and the author, Lance Mixon, was intense and continuous. Today, they are also known statewide as being top criminal attorneys near me in Mississippi.
Now all three partners co-author Mississippi's leading books on DUI defense and criminal law forms. Call today for your free lawyer consultation: 800-360-3847. Why not call the guys who wrote the books?