August 1, 2016|Updated September 3, 2020| by Vic Carmody Jr., P.A., Board-Certified DUI Defense Lawyer in MS

In 2016, Dallas Cowboys quarterback Dak Prescott was found not guilty on the charges of driving under the influence and speeding. Prescott previously played college football for Mississippi State, which is in Starkville. This article discusses how the mere arrest likely cost the star athlete millions in "perceived" value at the NFL draft.
Prescott had been arrested on April 23, 2016 and charged with DUI after he was stopped and accused of speeding near the Mississippi State college campus. Two breathalyzer tests after his arrest produced inconclusive results, but the accusation was filed. Plus, once filed, a prosecutor in Mississippi is statutorily required to conduct a trial or take a guilty plea.
In Mississippi, it is against the law for a person to operate a vehicle who is under the influence of intoxicating liquor, any other substance that has impaired the person's ability to operate a vehicle, or any drug or controlled substance that is unlawful to possess under Mississippi law. Whenever an individual's breath alcohol test does not register on the Intoxilyzer 8000, that individual may be charged with a DUI breath test refusal.
Did the Mississippi DUI Arrest Lower Prescott's Draft Value?
Well over 100 celebrity arrests for drunk driving happen annually in each decade. Some the celebrity DUI cases for entertainers get more press attention than for athletes or politicians. A few well-known names of those arrested in the past two decades include Tom Brady, Justin Bieber, Lindsay Lohan, Mel Gibson, Nicole Richie, and Paris Hilton.
Due to public perception, an arrest usually diminishes or negatively affects future contract value, at least of some period. A nationally famous DUI attorney in Atlanta has observed that phenomenon in cases he has handled in Georgia.
In 2020, most Americans now know that Dak Prescott is one of the top 5 quarterbacks in the NFL. But he did not get selected in the first or second or third round of the 2016 draft, possibly due to a mere accusation of driving under the influence.
Dak Prescott led Mississippi State to three consecutive wins over Top 10 teams in 2014 and the program's first No. 1 ranking while making himself a Heisman hopeful. The Mississippi State quarterback still holds the record for most passing yards in an Orange Bowl.
Prescott also was able to impress NFL scouts at the Senior Bowl and was named the game's most outstanding player. The star SEC standout was riding high, and expected to be in great demand, before the arrest for DUI in Mississippi.
Prescott was picked in the fourth-round by the Dallas Cowboys in 2016. The timing of his arrest was not favorable for when it happened. If convicted he would face a license suspension, possible jail time, plus a year of probation and 90 days of no driving, plus pay court costs. In addition, no jury trial is available for a 1st DUI or second DUI in MS, and that can be a tougher "judge-only" trial.
He was arrested in Starkville, Mississippi, before the selection process started for the 2016 draft. He had not even been to a training camp yet, and this DUI popped up. He later won his DUI trial in MS, but the damage to his "value" already occurred.
Celebrity DUI Lawyer Explains How Drunk Driving Arrests or Convictions Diminish Star Value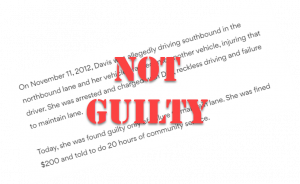 "This looming misdemeanor crime likely pushed down he selection until the 4th round, since some teams are ultra-sensitive to any legal problems for their athletes, due to fan disapproval," says William "Bubba" Head, as DUI attorney in Atlanta GA for the last 44 years. His DUI defense of a jury trial acquittal in a 2014 Atlanta news anchor DUI trial shocked the public, which had already convicted her, because the news had reported a prior DUI case.
The Georgia DUI lawyer has represented over 50 high-profile celebrities who were arrested and charged with crimes since 1976. He recalls representing former All-Pro Washington Redskins running back who was driving erratically and at high speed before crashing in Walton County GA, and was also charged with DUI. "When his new contract came up for renewal, the team cut him loose, despite his proven value the team over the prior 5 years."
Similarly, he represented Atlanta Braves Rookie-of-the Year Rafael Furcal when the shortstop was about to negotiate his first big National League contract in 2004. His star power was high, but two DUI arrests created a negative attitude toward his true value, due to these legal problems. The best criminal defense lawyers near me know that travel issues (e.g., to play in Canada) can interfere with a player's availability.
The negotiations for such a popular and consistent star did not seem to be at the young player's full market value, causing his Sports Agent to reject the deal. The Braves ended up losing him to the Los Angeles Dodgers, for about 35% more money under a three-year guaranteed contract. The money offered by the Dodgers was an extra $15 million more or less.
Famous DUI Cases for Celebrities, Politicians and Sports Figures
People search for terms like, "presidents with DUI," but only one US President is known to have had a DUI conviction, George W. Bush. Famous DUI cases for politicians include the Dick Cheney DUIs, who leads the list of celebrities with multiple DUIs.
Many famous people with DUI arrests or convictions include many local, county or state politicians with DUI arrests. The 2006 California arrest of actor Mel Gibson became famous for the racial tirade he unleashed to the police officers, which soon went viral.
Celebrities with DUIs include Charles Barkley, Tim Allen, Bobby Brown, and Jerry Buss (owner of the LA Lakers). One of the most famous DUI court cases was against the driver of the limo in which Princess Diana died in Paris in 1997.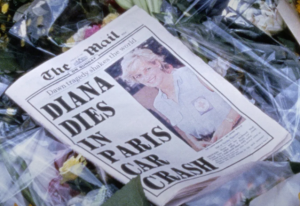 Our Mississippi lawyers treat everyone like they are a celebrity. If you or someone you know has been arrested for a MS DUI, our attorneys in Mississippi cover the entire state. Plus, our three law partners "wrote the book" on Mississippi DUI laws.
Why look any further for DUI attorneys near me? Call today to the law Office of Carmody, Stewart, & Mixon at (601) 948-4444. Free lawyer consultation on every case, including celebrities.